Explore

Our Favorite Things To See And Do Around Gatlinburg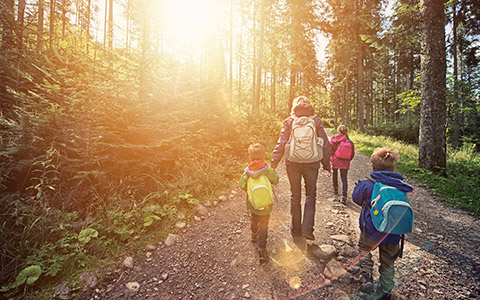 Hiking
Hiking across Tennessee is an American tradition that extends back in time to the era of hunters, trappers, and Cherokee Indians. The mountain range itself is hundreds of millions of years old, and is home to thousands of plants and animals who cohabitate in the temperate climates of its various terrain. Known for their lush flora and woodland fauna, the mountains here offer stunning views and breathtaking overlooks around each twist and turn of countless miles of nature trails.
Don't miss:
The Sugarlands Visitor Center - for trail maps and picnic and campground information
Huskey Gap - for wildflowers
Grotto Falls - for waterfalls
Chimney Tops - for panoramic views
Baskins Creek Falls - for waterfalls
Alum Cave - for geological features
Biking
Whether it's one of your favorite outdoor activities or something you've always wanted to try, don't miss the opportunity to indulge in some serious climbs and exhilarating downhill drops when you visit Gatlinburg. Mountain biking is one of the most popular outdoor activities among locals and visitors alike and Tennessee is undoubtedly one of the most beautiful places in the entire country in which to give it a go. Although mountain terrain can be intimidating for first time riders, trails vary from intermediate to advanced, and cycling experts at nearby bike rental shops will be there to guide you every step, or 'pedal stroke', along the way.
Don't miss:
Gatlinburg Trail
Oconaluftee River Trail
Cades Cove Loop Road
Greenbrier
Climbworks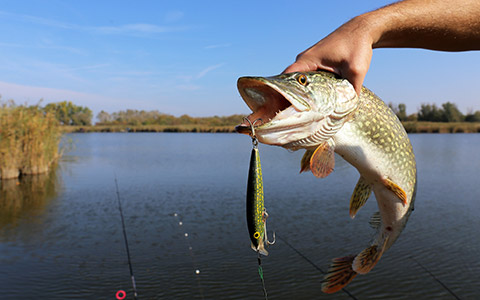 Fishing
With over 500 miles of abundant waterways, Gatlinburg and the streams of the Great Smoky Mountains National Park are a fly fisherman's paradise. Whether you're an experienced angler or an eager amateure, a vacation to the Smoky Mountains means having easy access to the best trout fishing Tennessee has to offer. If you're new to the area or looking for expert insight, local guides are readily available to outfit and instruct you. They offer fishing permits and are also familiar with Gatlinburg's trout fishing rules and regulations. With several fly fishing outfitters nearby, you're sure to find the perfect place to suit your individual or group needs.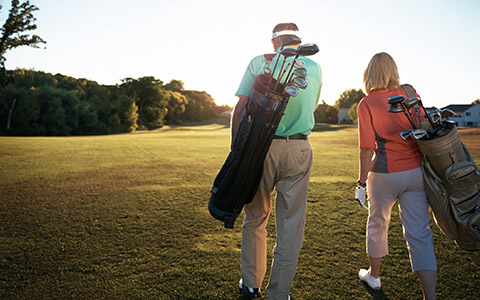 Golf
What vacation would be complete without taking a swing at the Gatlinburg Golf Course? Acclaimed as one of the most picturesque courses in all of America, the 18-hole course in Pigeon Forge offers breathtaking views of the Great Smoky Mountains right from the greens! Add the Clubhouse to your itinerary too - it's open year-round and features modern facilities, a fully equipped pro shop and food service.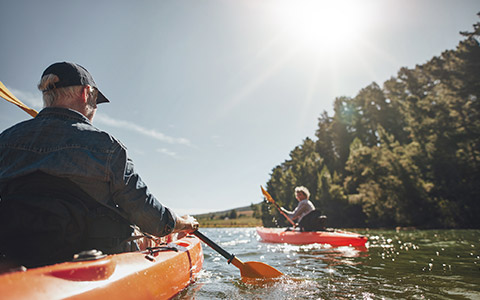 Kayaking, Rafting, Canoeing
Looking for an alternative way to experience the area? Head to the water for canoeing, kayaking and whitewater rafting. No prior experience is required to hop into the water and paddle on out, right into the Tennessee wilderness! Licensed outfitters provide safety tips, teach paddling techniques, and offer guided tours to ensure that you and your group stay true to the course. Self-guided tours are available too, if you prefer to go it alone. Lake canoeing and open water kayaking are the most peaceful of the bunch, and both are perfect for first time paddlers. Canoeing and kayaking are also quiet and unobtrusive to the local area wildlife. For a more lively encounter with fast moving currents and a guaranteed adrenaline rush, whitewater rafting is the way to go.
Arts & Crafts Community
Ask anyone who's been to Gatlinburg and they'll tell you that some of their favorite take-home treasures were found on the Arts and Crafts Community, an eight-mile stretch that's home to the largest group of independent artisans in the country. The shops, studios and galleries that line the route are filled with the one-of-a-kind works of more than 100 gifted craftspeople. From woodworking to pottery making to basket weaving, authentic Appalachian art takes a variety of forms.
Don't miss:

Arrowmont School of Arts and Crafts - Artists from across the globe gather for workshops that keep Appalachian arts like painting, glassblowing and metalworking alive.